"For the money, honey! A gold digger marries a slob in hopes of gaining an inheritance."
-- DVD description for the episode
'Dead Right' is the 1st episode of the 2nd season and the 7th episode overall. It aired April 21, 1990 on HBO and was directed by Howard Deutch, while written by Andy Wolk. The source for the episode came from the #6 of the Shock SuspenStories comic.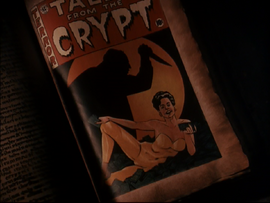 ---
 == Opening Segment ==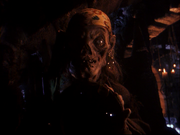 Closing Segment
Edit
This old comic help writer.
In The Cards
Edit
This old story help writer.
Ad blocker interference detected!
Wikia is a free-to-use site that makes money from advertising. We have a modified experience for viewers using ad blockers

Wikia is not accessible if you've made further modifications. Remove the custom ad blocker rule(s) and the page will load as expected.