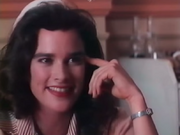 Sally was a secretary in the episode "Dead Right".
Early Life
Edit
Sally work with Cathy as secretary. Under her advice, Cathy contact the russian medium Madame Vorma.
Behind the Scenes
Edit
She was portrayed by Kate Hodge.
Ad blocker interference detected!
Wikia is a free-to-use site that makes money from advertising. We have a modified experience for viewers using ad blockers

Wikia is not accessible if you've made further modifications. Remove the custom ad blocker rule(s) and the page will load as expected.