"To woo a lovely femme, a wealthy codger trades bods with a hunk. But there's a switch to The Switch."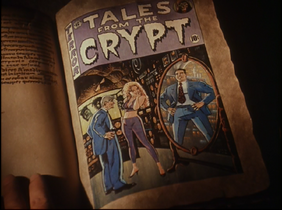 'The Switch' is the 2nd episode of the 2nd season and the 8th episode overall. It aired April 21, 1990 on HBO and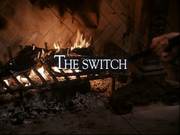 was directed by Arnold Schwarzenegger, while written by Richard Tuggle & Michael Taav. The source for the episode came from the #45 of the Tales From the Crypt comic.
---
A rich
elderly bachelor
(William Hickey) wants to impress a
young woman
(Kelly Preston) by switching his body with a
younger man
(Rick Rossovich). Unfortunately, becoming young again turns out to be very expensive. Also starring Ian Abercrombie and Roy Brocksmith.
Opening Segment
Edit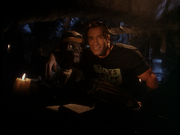 In this opening, the Crypt Keeper is seen lifting a weight (which is a stick with two skulls on the end), when Arnold Schwarzenegger himself shows up to encourage the Crypt Keeper to keep lifting weights because he doesn't want to stay in that 90-lb body forever. Instead of the Crypt Keeper introducing the story as always, Arnold takes a turn and opens the book to start the story.
Closing Segment
Edit
The Crypt Keeper is back to close the story, and mentions how the old man ended up with nothing despite being young again. Then he returns to work out again, only this time, he wants to pump a recent victim's body up.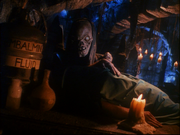 Ad blocker interference detected!
Wikia is a free-to-use site that makes money from advertising. We have a modified experience for viewers using ad blockers

Wikia is not accessible if you've made further modifications. Remove the custom ad blocker rule(s) and the page will load as expected.